Treating Spiritual Emergency
Learn more about treating spiritual emergency: One of the most unusual ways of looking at mental health crises is they are all "spiritual emergencies". After volunteering within the Spiritual Emergency Network for 7 years, and dedicating much of my lifework as a therapist to facilitating a safe spiritual emergence process, I also spent six months of each year, from 2001-2012, in Brazil researching Spiritism and participating in the work of Spiritist community centers. I like the way the Spiritists step back from the focus on symptoms of mental disease as issues to be stopped; and prefer to first perceive upsets as steps on the path of evolution which require the person be nurtured. It's a change in perspective that has radical consequences for mental healthcare practices.
All emotional crises plunge a person deeply into confronting identity: Who am I really? What is most important to me? Why is this happening to me? Often this inspires a reaching out for something larger: a Higher Self, a Higher Power, a concept of God, an exploration of what is real. The potential positive outcome when psych meds are used very cautiously and empathy is given in large doses is a clearer sense of identity and a closer connection to what is sacred, or most dear. If a person has adequate support to answer life's essential questions, he or she acquires more meaning and purpose in life—and more satisfaction. When treated in such a way, spiritual emergency is a birthing into a more expanded self. The emotional upheaval was just a symptom of the birth process.
Psychic Opening
One form of spiritual emergency that can be overwhelming and frightening is the opening of psychic abilities. It might happen that you unexpectedly have an interaction with a presence that is not in a body that seems to be someone who has passed away giving you information that is useful to the family left behind. Or, you have a foreshadowing of a future event that comes to pass even without any rational predictor (eg an unexpected death of a loved one, or a storm). Another example, you meet someone new and can intuit intimate facts about them (eg what organs of the body are in need of healing) without any outward signs revealing a problem; or you find you can sense what is happening in another person's life, even though that person is hundreds of miles at a distance from you and out of phone or email contact. Any of these situations can throw a person into questioning: "Is this real? What should I do with this information? Why do I know this but other's don't?"
Since psychic experiences have been pooh-poohed in our culture—to the point we have considered talking to God as a sign of psychosis–most people are scared of them if they start to have them. They fear friends and family will think they are crazy or going nuts. (We forget that William James, PhD, MD, often called the father of American psychology, encouraged all doctors to accept that psychic experiences are part of the human experience.) So, most often, the experiencer tries to find a way to shut down by drinking alcohol, going to the mall, over-eating, or some other distraction. In some situations, the gift of psychic abilities is such a strong part of an individual's nature, that pushing the gifts away leads to deep disturbances– including profound depression, addiction, inability to sleep, and even what appear to be psychotic or manic states.
Repressed Mediumship
The sensitives and psychiatrists who collaborate at the fifty Spiritist Psychiatric Hospitals in Brazil recognize that an element that can cause such severe emotional disturbances is "repressed mediumship". In other words, those that repress their psychic gifts, trying to force them underground, can go mad until they are given training to recognize and accept the gifts and use them to benefit themselves and others. After all, these gifts can be channeled so that those harnessing them can serve as superb diagnosticians who use medical intuition in conjunction with human reasoning; or sensitive counselors and healers who can bring great comfort to those who are suffering.
Our mental health care system does not recognize the category of human experience of psychic opening or repressed mediumship and has little ability to effectively promote healing for people experiencing them. The result: most often individuals reporting such experiences to medical professionals are given anti-psychotics which may obscure their psychic abilities, drive them deeper into the subconscious, and add energy to the repression. It would be extremely rare for anyone with "repressed mediumship" in the USA to be given any kind of support or supervision to cultivate his/her gifts.
Shamanic cultures throughout the world recognize that often a shaman or healer-to-be will have profound inner experiences, disabling them for a time so they cannot function well in daily life with family and work. That person may have physical illness at the same time, often punctuated by extremely high fevers. A job of the qualified elders in the tribe is to recognize the gifts being birthed and, when appropriate, assist the experiencer to harness those gifts to help the tribe. That involves substantial training over time and nurturing a very close relationship between the qualified elders and the trainee. It's also recognized that without that training, the individual with the gifts of a shaman-to-be can go crazy or die prematurely.
Appropriate Training for Treating Spiritual Emergency
Spiritist Community Centers in Brazil offer excellent free training that lasts years to those who have the gifts of psychic abilities. This is not religious training, nor does it involve conversion to a religion. It is also not a replacement for responsible medical care or psychotherapy to confront issues related to past trauma.
Spiritism is a way of life that understands that human beings do have a relationship with the realms of spirit, as well as the need to be grounded in physical reality with a healthy emotional life.   A person entering into training as a medium has the gift of meeting with others with similar gifts and thus having fellowship with peers. It is strongly encouraged that those with psychic abilities never work alone, that they work in small groups at appointed times. This helps to discourage ego inflation (someone getting too wrapped up in how special they are). The gifts are considered "God given" and a responsibility to use to benefit others—not a resource to be mined for personal financial gain. After years of training, the medium can lead a balanced life that is purposeful and personally meaningful and in service to community. He or she will also have the support and camaraderie of other trained mediums, and thus not feel like a stranger in a strange land.
Catalysts for psychic opening are practices such as yoga and meditation (that often cultivate psychic abilities as a byproduct), as well as using recreational drugs. As these become increasingly popular, there will continue to be an increase in the awakening of psychic abilities. Rudolf Steiner, a brilliant educator and philosopher of the 20th century, predicted increasing numbers of people will be going through spiritual emergency as developing psychic abilities is simply part of evolution.
I think it's time we rethink psychiatry and develop ways of helping people gifted with psychic abilities so they can learn how to use them to benefit others and lead balanced lives. Ideally the training would be free, as it is in Brazil, and readily available. Brazil has approximately 13,000 Spiritist Centers—so one is never far from a source for training. What a great way to support human evolution and enrich both individuals and community!
 * * * * * *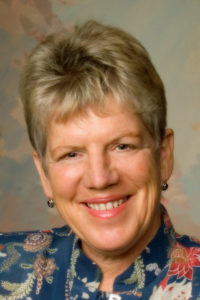 Emma Bragdon, PhD is the Founder/ Director of Integrative Mental Health for You, IMHU.org. She has written two seminal books about "Spiritual Emergency" and 4 books on Brazilian Spiritism.   Periodically she leads trips for health providers to learn from psychiatrists and mediums who collaborate in Brazil's Spiritist Psychiatric Hospitals and Community Centers.
 (Photo above is a sculpture by Paige Bradley in New York City)